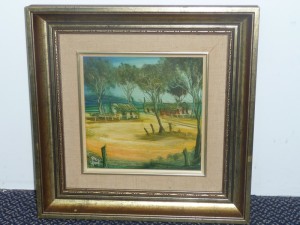 Are you interested in insurance valuations?
These types of valuations are done to determine the value of replacing an item or asset from new if it was lost or stolen or to accurately set up an insurance. It is based on the actual cash value (ACV) as it reflects the real value of the item or asset in question. We understand that insurance can be a jungle to navigate, which is why we offer a comprehensive service to assist you. All Asset Appraisals's expert valuers are able to accurately determine the appropriate value, to ensure that you receive adequate coverage from an insurance company. 
Business Insurance
A business may require insurance depending on how its operations are conducted and the regulations within which the firm operates. Mandatory insurance covers compensation insurance, third-party personal injury insurance, and public liability insurance. Additional insurance might be advantageous for you as a business owner to reduce business risks. All Asset Appraisals can provide accurate insurance valuations so that you can get the right cover for your business. You can read more about business insurance here. 
How can we assist you?
To ensure that you receive proper coverage from your insurance company it is important that an accurate and real valuation is conducted. The higher the estimated value, the more important it is to prevent you from losing the asset value. Our experienced valuers can value any tangible asset. We perform insurance valuations for newly acquired assets as well as update a current insurance policy. 
Why choose All Asset Appraisals?
We have extensive experience conducting insurance valuations. We understand that valuations can be a daunting task considering all necessary parameters that need attention. Therefore, choosing a leading valuation service is to your advantage. With us, you can rest assured that your valuation is in the right hands. 
Get in Touch
At All Asset Appraisals, we provide expert advice on all relevant insurance valuations requirements. In seeking peace of mind, renewing your insurance policy or maintaining an asset register or portfolio, contact All Asset Appraisals to arrange an expert valuation.